Premiere Select travel team (Finland 2004):
Premiere Sports, L.L.C. proudly congratulates the 2004 Premiere Select Team on the their highly successful trip to Finland. The USA Premiere Select played 3 games in Finland on November 2004. 2004 Finnish newspaper article of Premiere Select in Finland. Finland article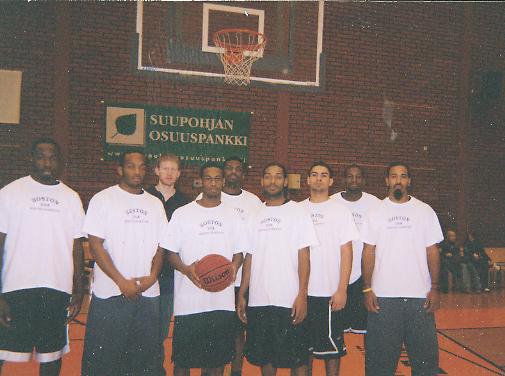 (From left to right): Oral Francis, Bilal Abdullah, (Assistant Coach) Ari Bezerin, Steven Hodge, Joe Harrell, Tyrone Frederick, Jesus Guzman, Robert Thomas, and Domingo Williams.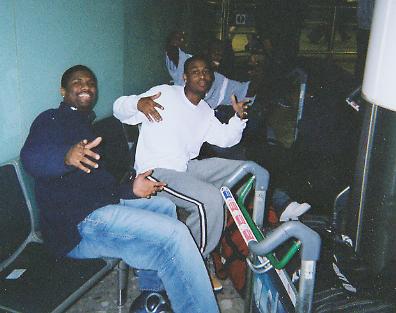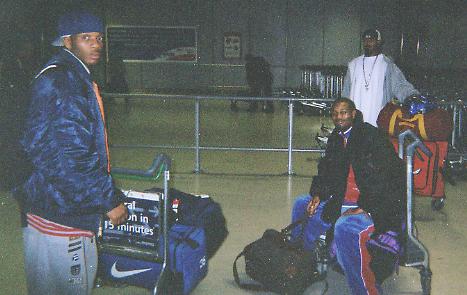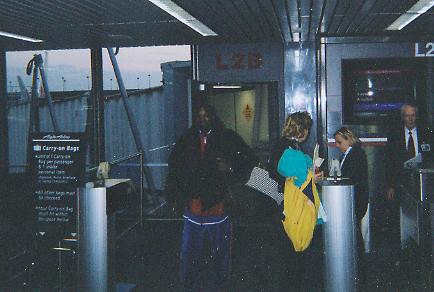 Team Premiere Select players arriving in airports, London and Chicago.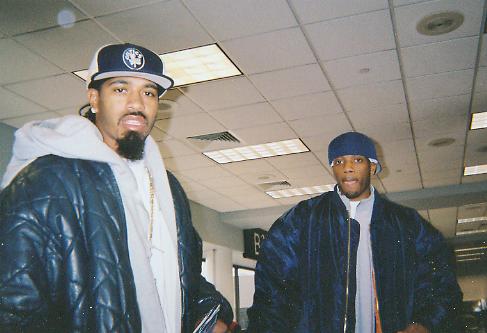 Domingo Williams and Bilal Abdullah in London wondering, "Is it game time, yet?"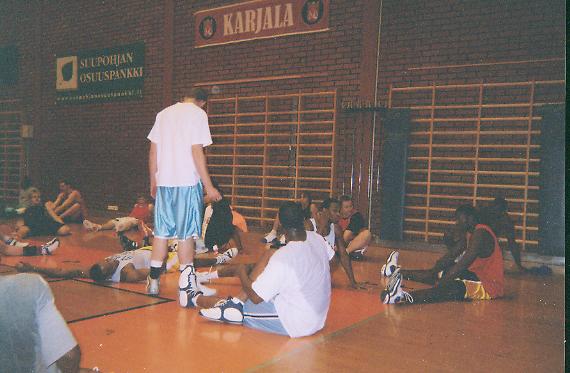 Practice time.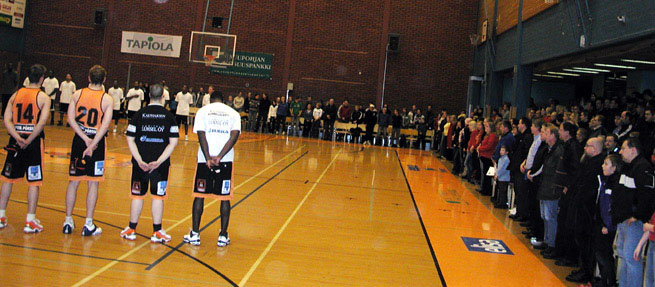 A packed gym in Finland to see Team Premiere Select versus Finland.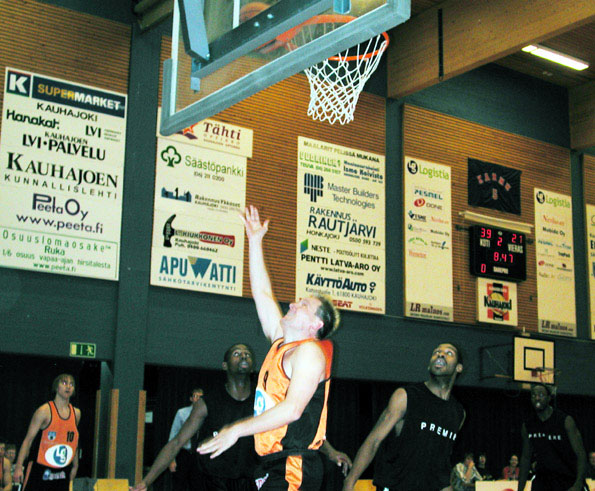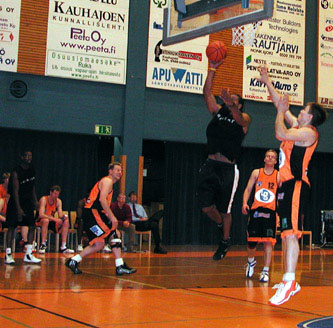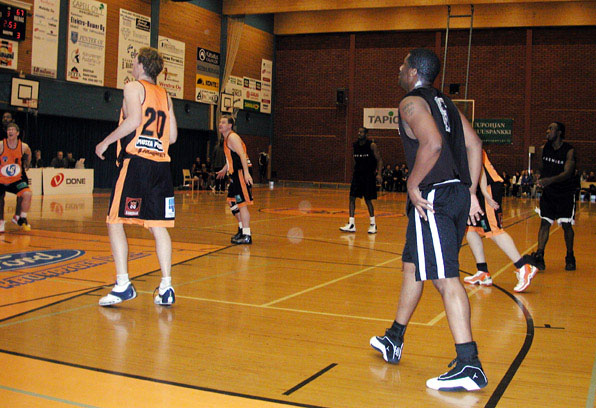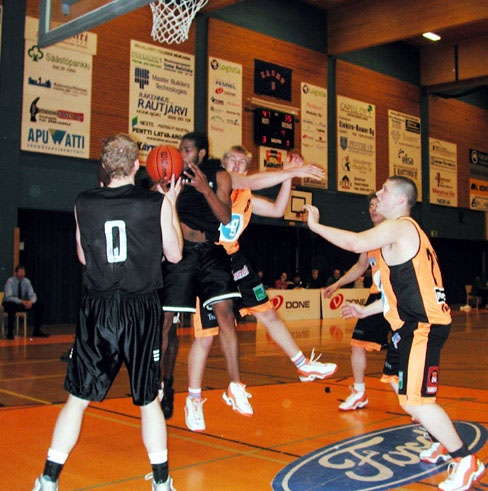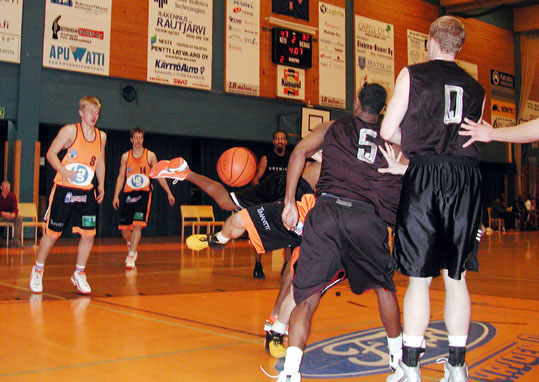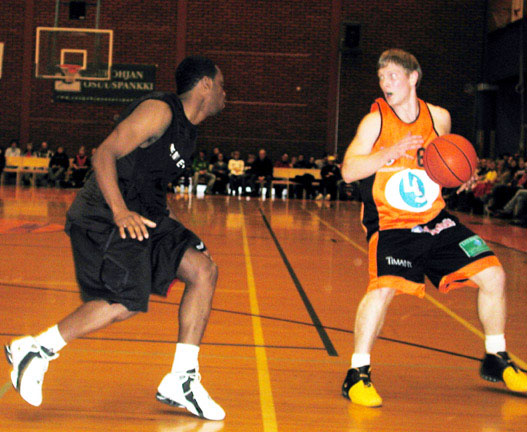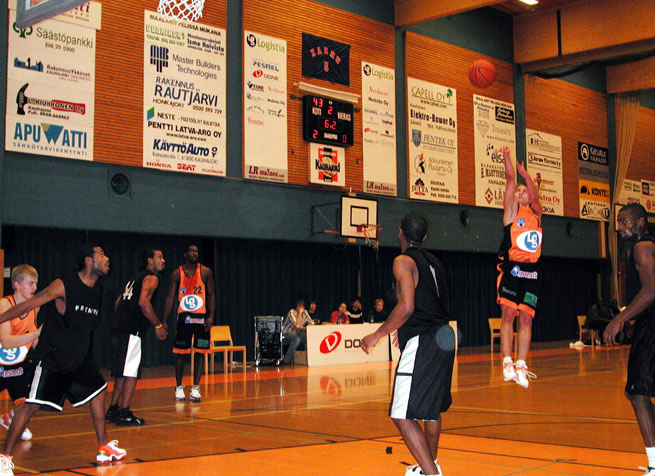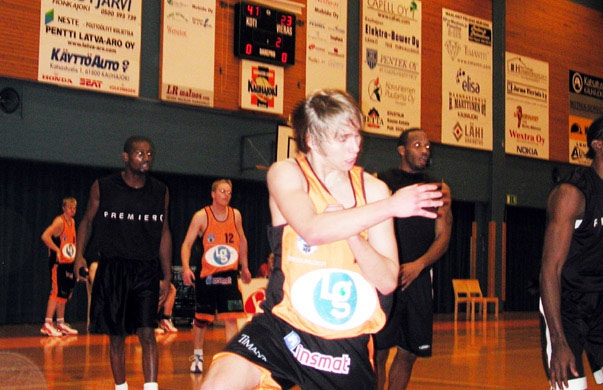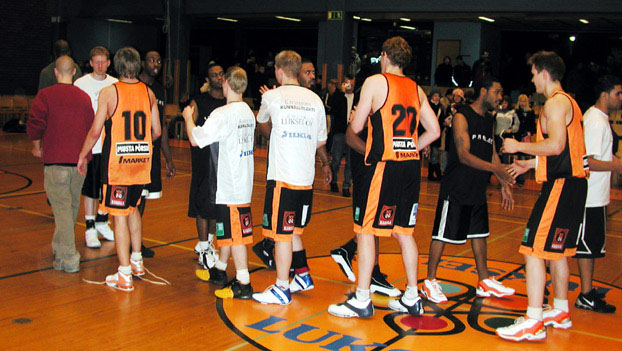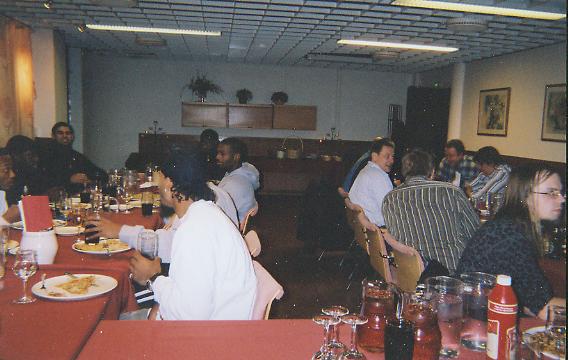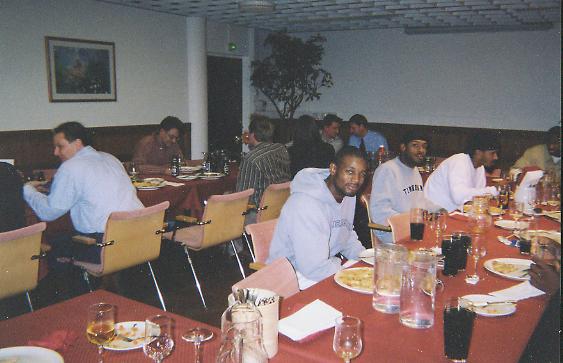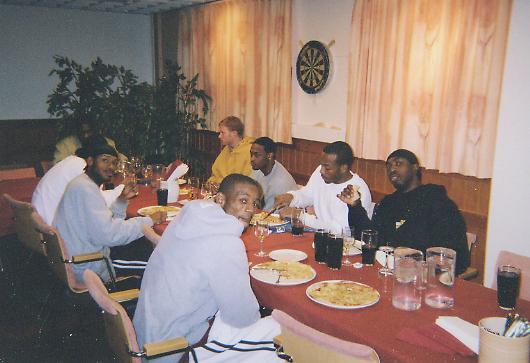 Team Premiere Select have a sponsored postgame meal with Finnish dignitaries.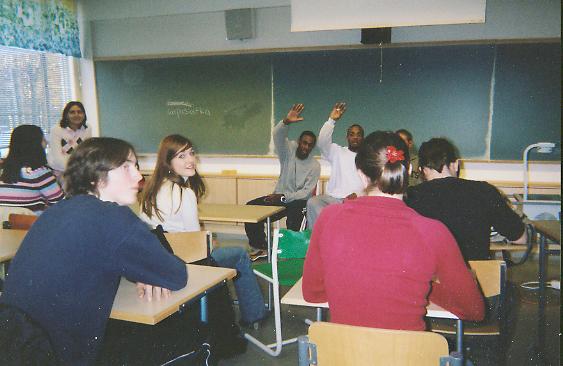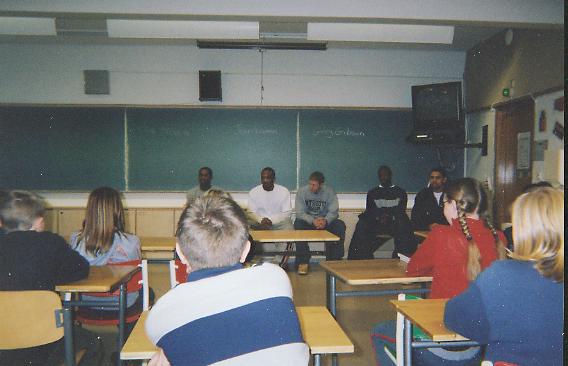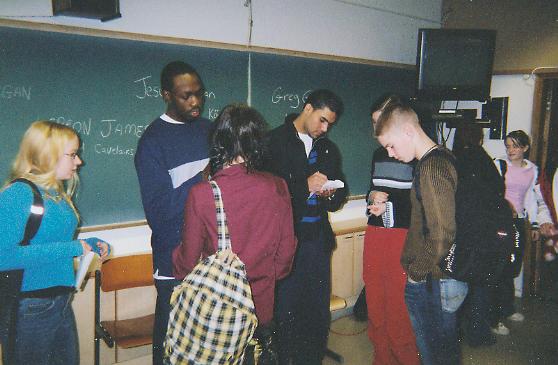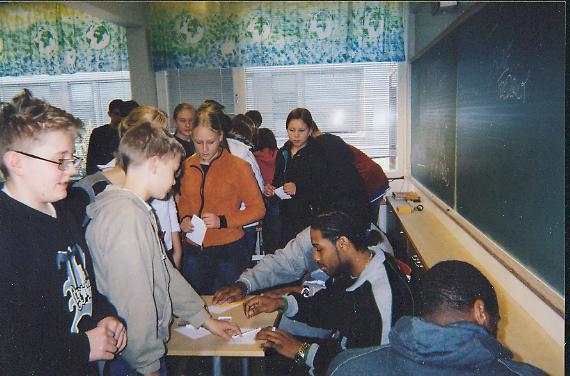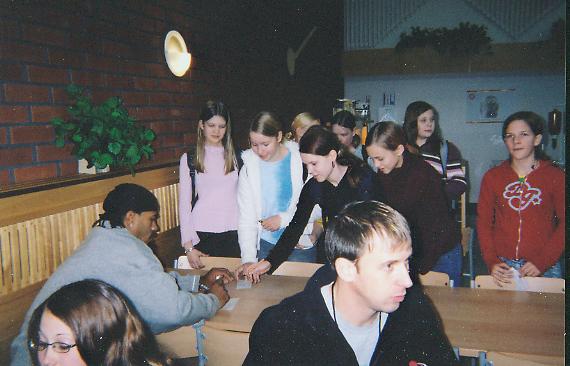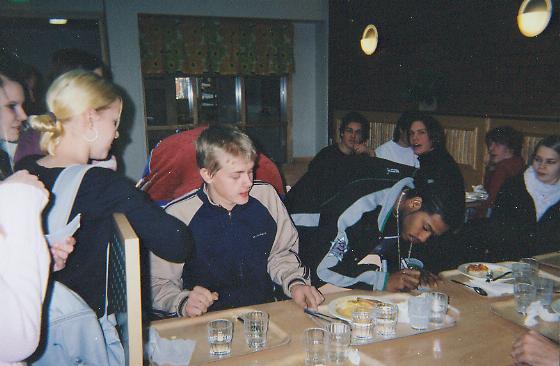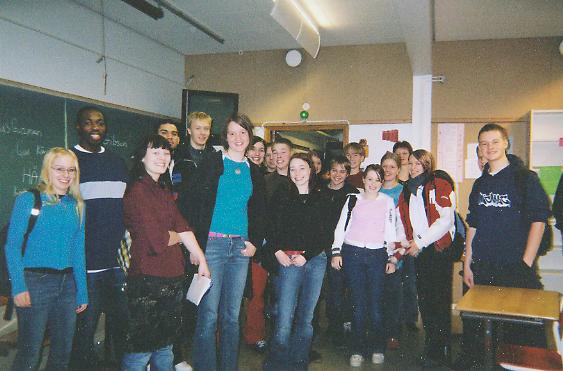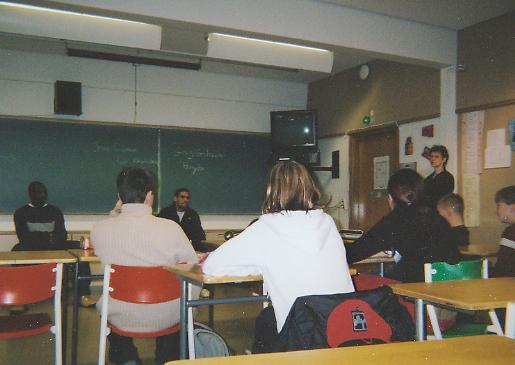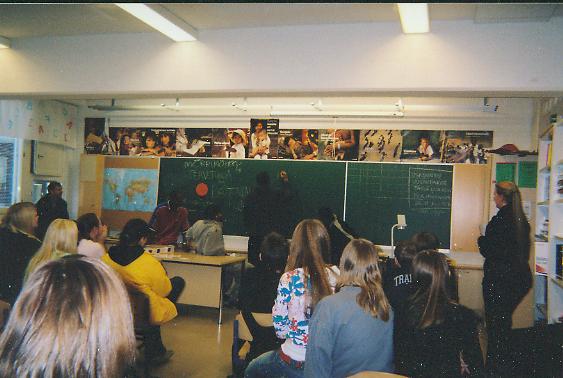 Team Premiere Select signing autographs, taking pictures, and answering questions at the schools and communities in Finland. What a GREAT reception.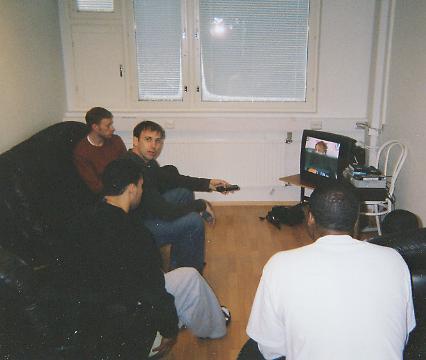 Coach Greg Gibson (Premiere Alum & current Kauhajoki Coach) reviews game tape and footage with Team Premiere Select.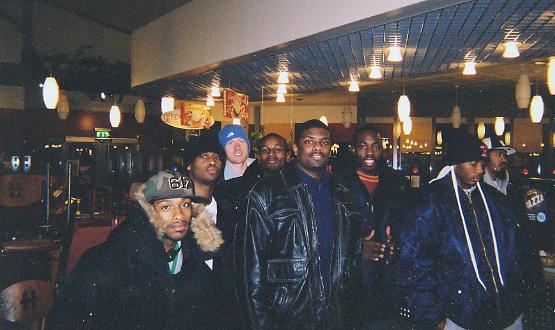 After another great game, Team Premiere Select prepare for a night out in the town in Finland at the club.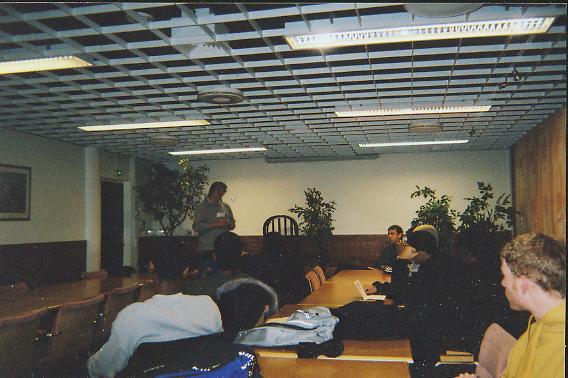 Team Premiere Select meet with Finnish agent Mikko to discuss contracts and playing in Finland and other countries in Europe.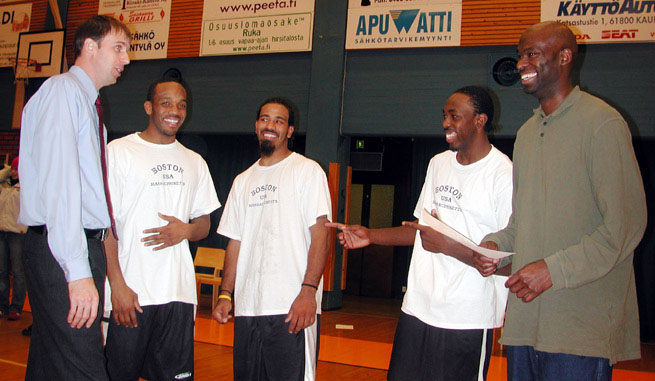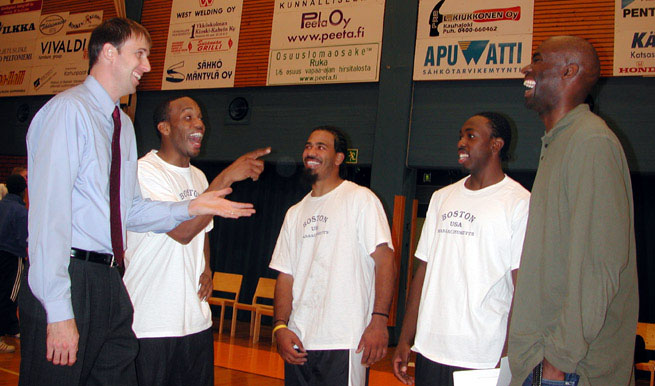 It is ALWAYS a good time at a Premiere Alum reunion. Coach Greg Gibson (2003 & 2004 Premiere Alum), Bilal Abdullah (2004 Premiere Alum), Domingo Williams (2002 Premiere Alum), &Oral Morgan (2003 & 2004 Premiere Alum).
Premiere Sports, LLC would like to give a special thanks to Coach Greg Gibson, the teams Kauhajoki and Lapuan Korikobrat, the Kauhajoki team General Manager Mikko, Finnish agent Mikko Katajisto, the reporter J. Plaitio, the Lapua Coach Miikka Sopanen, and the entire city of Kauhajoki, Finland for your hospitality and reception of Team Premiere Select in our first visit. We look forward to seeing and competing again soon. All the BEST from Premiere Sports, LLC